With persistent efforts in the direction of bringing peace, Divya Jyoti Jagrati Sansthan (DJJS) inaugurated a branch at Rewari, Haryana on 26th March, 2023 with the blessings of Shri Ashutosh Maharaj Ji (Founder & Head, DJJS). The new centre is located at Plot No: 171-172, T.P Scheme, Near Jain School, Rewari, Haryana-123401 to assist the seekers of truth and guide them towards the ultimate purpose of life. It surely will help the spiritual aspirants to enhance and accelerate their spiritual journey. The centre is perfectly located at a point which is easily reachable by the people and will benefit thousands from the near and far areas.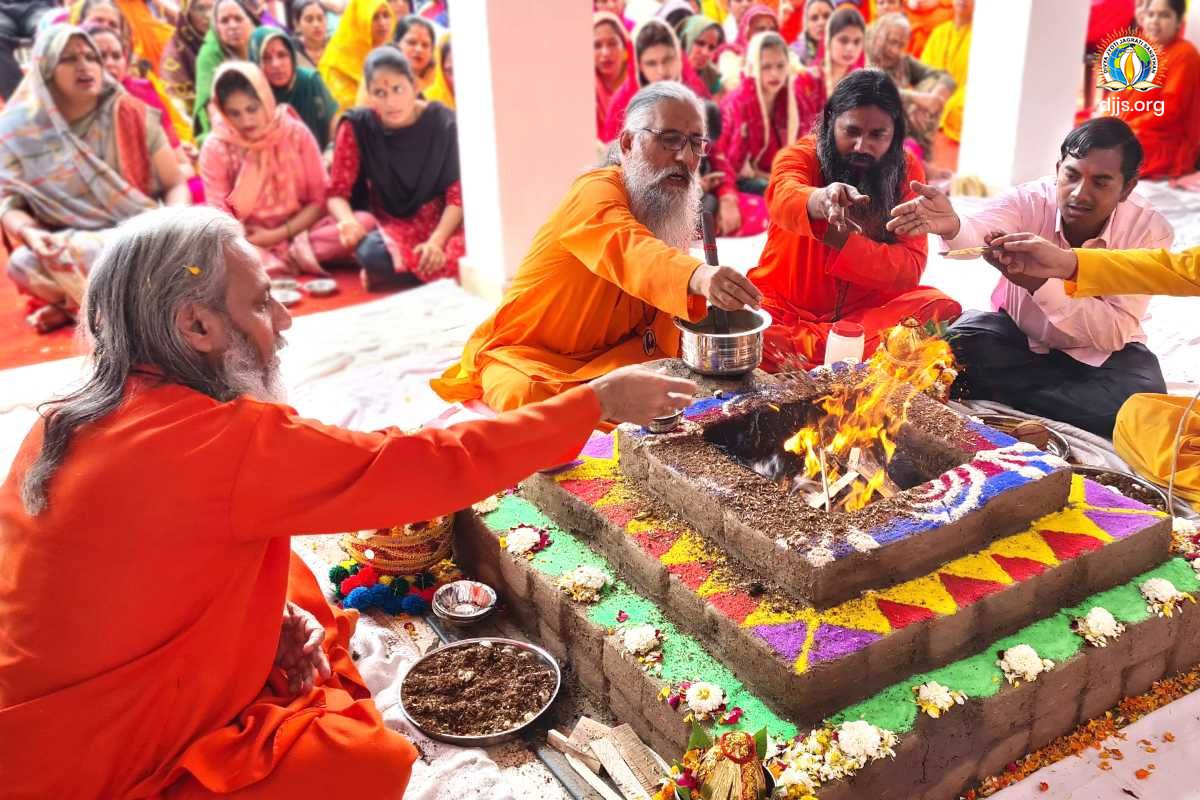 The program began with the heartfelt prayers in the lotus feet of Gurudev, seeking blessings for taking forward his great mission of world peace. It was followed by the Havan-Yagya and Vedic Mantra Chanting, which created a pious and serene ambience.
Many renowned guests also attended the program. The representatives of DJJS Swami Narendranand Ji stated in their discourses that today, spiritual awakening has become a dire necessity for people. We can see that in today's time, there is a sudden hike in the cases of stress, depression and broken relationships. The reason is that today we are losing touch with the core of our very existence, i.e. "God". Today, DJJS is relentlessly working day-and-night to re-connect people back to roots. Our scriptures have clearly stated that spiritual awakening with the blessings of a Perfect Spiritual Mentor of the time alone can bring peace within and outside. It is because when a spiritually awakened individual meditates on the Divine Light of his Inner Self, his mind gradually becomes pure and positive.
In the end, a session of group meditation was organised with a prayer for peace and brotherhood in the world. The program concluded with community feast. The representatives of DJJS extended an open invitation to the people to spare some time from their schedule and step forward to attain spiritual enlightenment.