Music is a divine art which can lead to God-realization. Music when doused in devotion comes from a divine connection with the Highest Self. Divine music sung from the depths of one's soul helps create the awareness of the Divine within.
"In the beginning was the Word, and the Word was with God, and the Word was God". This 'Cosmic Word', which is a Divine vibration, resides within all of us and the vibrations emanating from devotional bhajans tunes us to this 'Cosmic Word'. Such soul awakening bhajans can lead us to the path of liberation.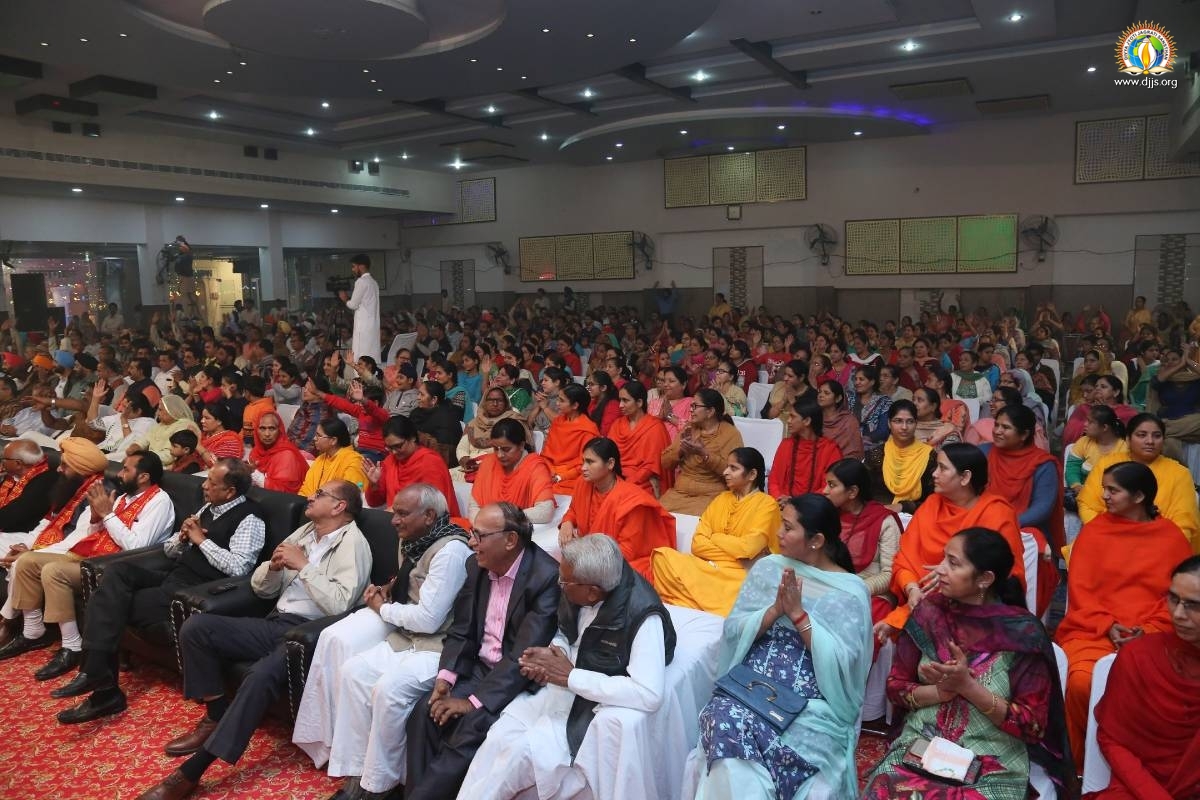 Divya Jyoti Jagrati Sansthan conducted a 'Devotional Concert' at Malout, Punjab on 10th November 2018, tuning the hearts of devotees with their inner self. A large number of devotees gathered to attend the concert.
The orator of the event, Sadhvi Jayanti Bharti Ji explained that bhakti is an enlightening and powerful path and that only with the grace of a perfect Spiritual Master can one experience the Divine within, which is also termed as 'Self-Realisation'. Only a True Spiritual Guru can guide and reveal the real divinity within us and help us unite with our real source. This knowledge of the 'Truth' is what leads one to true salvation.
To be able to walk on the path of bhakti, one must have faith on one's Spiritual Master and stay devoted to Him, no matter what. The soul within us all, yearns freedom from the unending cycle of birth and death, which can be attained by practicing 'True Bhakti', which ultimately leads to oneness with HIM. However, this path is not an easy path. It requires a lot of perseverance, commitment and faith. It requires a lot of determination to stay on course despite huge challenges and setbacks.
The program proved to be a huge success and concluded on a high note, leaving everyone awakened and aware about the significance of 'Self Realisation', which is the essence of 'Bhakti'.