By the bountiful grace and inspiration of His Holiness Ashutosh Maharaj Ji, a thought-provoking session was conducted by PEACE representative, Sadhvi Tapeshwari Bharti Ji for the Top-management of Indian Oil Corporation Ltd., India's largest commercial enterprise.
The audience included GMs (General Managers) and Managers of all the branches of Indian Oil in different states. The topic of the day was 'RATIONAL-Ship vs RELATION-Ship', which was presented with multiple philosophical examples and scientific activities.
The session was an introductory one, which would entail 2-day long PEACE workshops at various offices of the said company.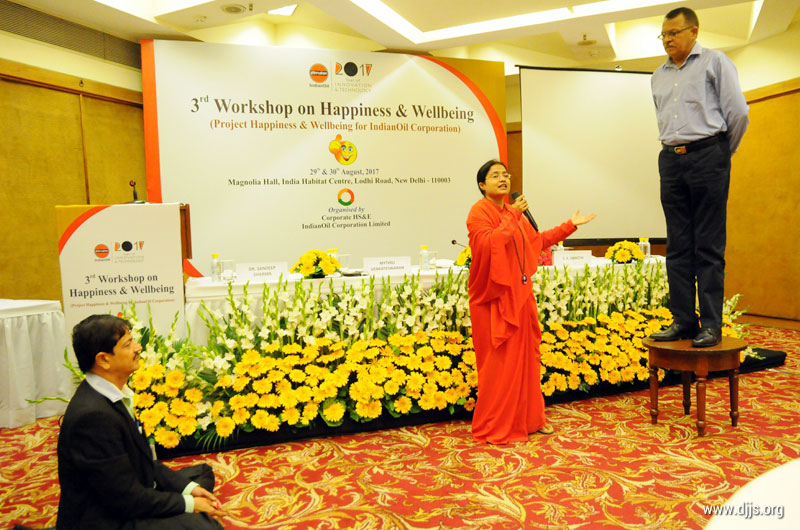 PEACE (Personal Enhancement to Achieve Corporate Excellence) is a corporate workshop wing of Divya Jyoti Jagrati Sansthan, meant to cater Personal & Professional problems.