'Divya Jyoti Jagrati Sansthan' recently added another feather to its cap by being awarded with prestigious 'Srashta Samman Patra' on 16th September 2023 by two esteemed Nepalese social forums. The award ceremony was conducted at Star Banquet, Swayambhu, Kathmandu, Nepal. On this momentous occasion, many dignitaries including the chief guest; Honourable Bhadra Kumari Ghale (Ex. State Minister and Social Worker), Shri Januka Poudel, President of Eight March Empowerment Forum and Dr. Badri Poudel, President of Universal HD Television were present to grace the event. The esteemed honor was given to DJJS in recognition of the efforts carried out by the preachers and volunteers of the organization in essaying a catalyst role for carrying out social welfare and women empowerment measures in Nepal. The specific contribution made by DJJS towards addressing the social problems prevalent in Nepalese society through socio-spiritual transformation and women empowerment was widely appreciated at the event.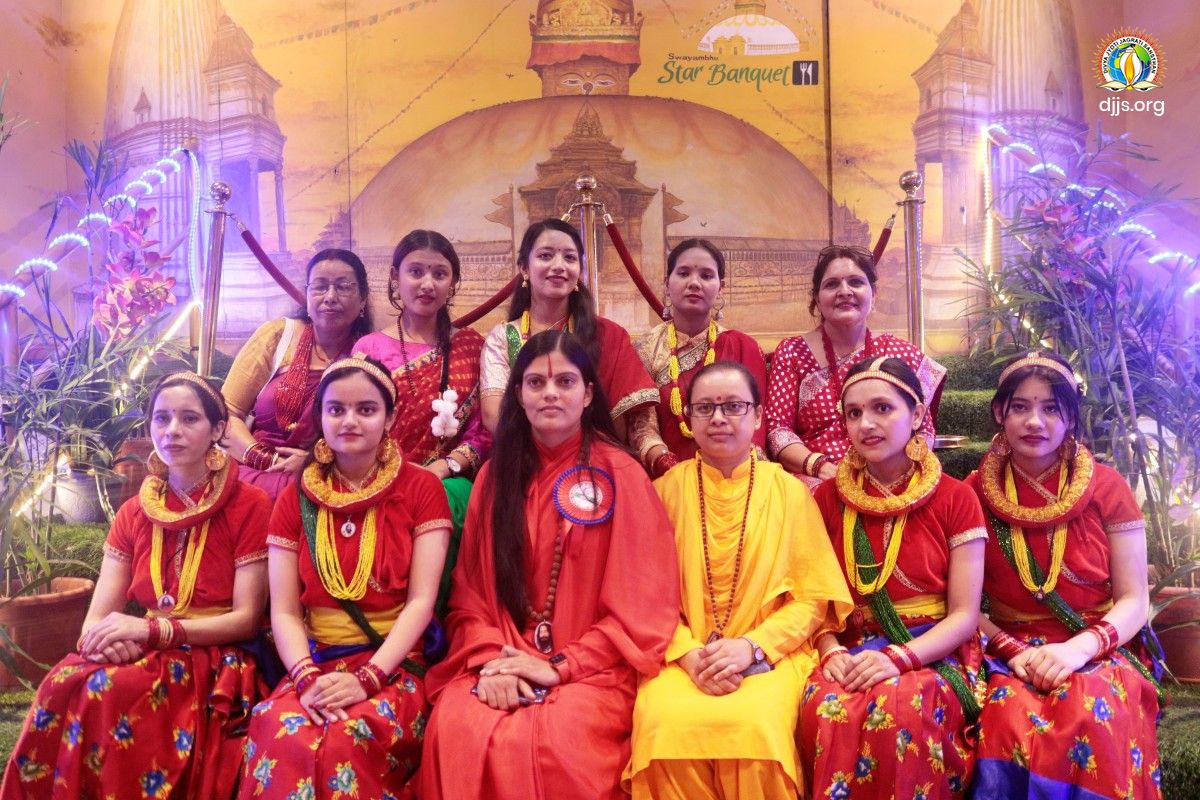 DJJS representative Sadhvi Geeteshwari Bharti Ji while receiving the award ardently mentioned that social maladies can be challenged only through a socio-spiritual revolution that can bring about a 360-degree transformation in the lives of people. In order to hinder the rampant growth of evil and to establish truth and moral conduct in the society there is a need of inner-revolution which in turn leads us towards righteousness and the ultimate purpose of life.
With the bountiful blessings of His Holiness Ashutosh Maharaj Ji (Founder & Head, DJJS), Sansthan had been continuously active for a long time in building a civilized and peaceful society in Nepal addressing the social causes and ushering the Nepalese people to embrace and understand the enigmatic facets of 'Ethereal Knowledge'.