Kalash Yatra is a traditional procession which signifies the advent of some auspicious religious ceremony. Kalash is symbolic of creation and the auspicious energy of creator that binds all creation together. The water from holy rivers in Kalash is symbolic of the nectar of eternal knowledge of Truth which is knowledge of self. Thus, Kalash also symbolizes immortality. Divya Jyoti Jagrati Sansthan under the benign grace of His Holiness Ashutosh Maharaj Ji (Head and Founder, DJJS) organized a Divine Kalash Yatra on 21st Sep 2019 at Abohar, Punjab preceding the magnanimous 7-day Bhagwat Katha Program.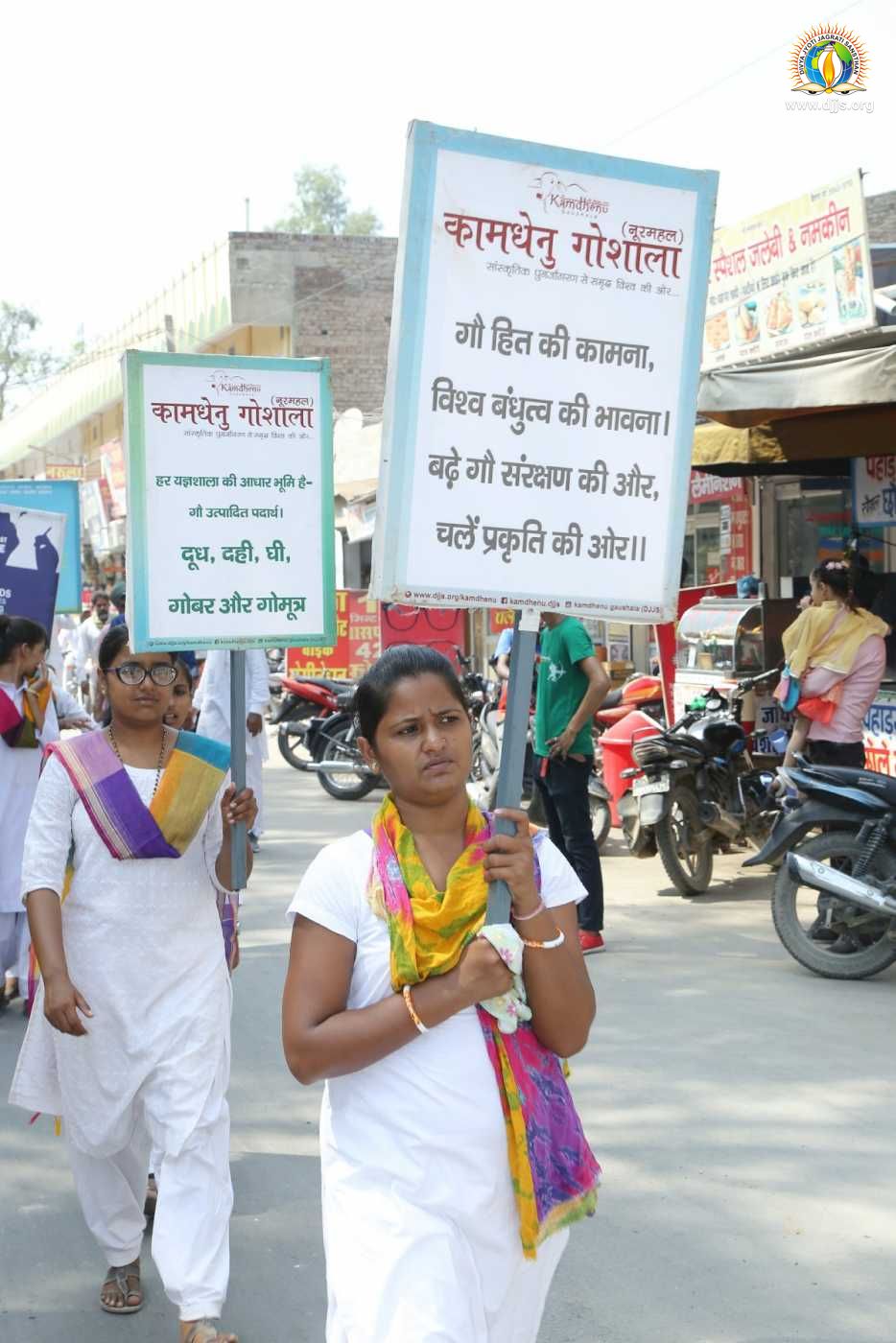 It is said that the outer world is the reflection of the inner world and the establishment of peace has to occur within for it to reflect in the outer world. Our scriptures which are a great treasure of spiritual wisdom confer upon the fact that bhakti or devotion is the way to attain peace of mind, since it connects us to perennial source of Peace i.e. Supreme Lord and also that the art of bhakti can be learned from a true spiritual master. By means of such peace rallies, the organization purports to motivate participation in journey of spiritual advancement in order to achieve the goal of world peace.
These processions are indeed a glorious sight where hundreds of women volunteers hold kalash on their head and others lift posters, chanting slogans and hailing in the name of Lord. Their enthusiastic call gathers the attention of the people in society about the necessity of having awakened mind for re-establishment of peace and purity in society.