"Give your stress wings and let it fly away" — Terri Guillemets.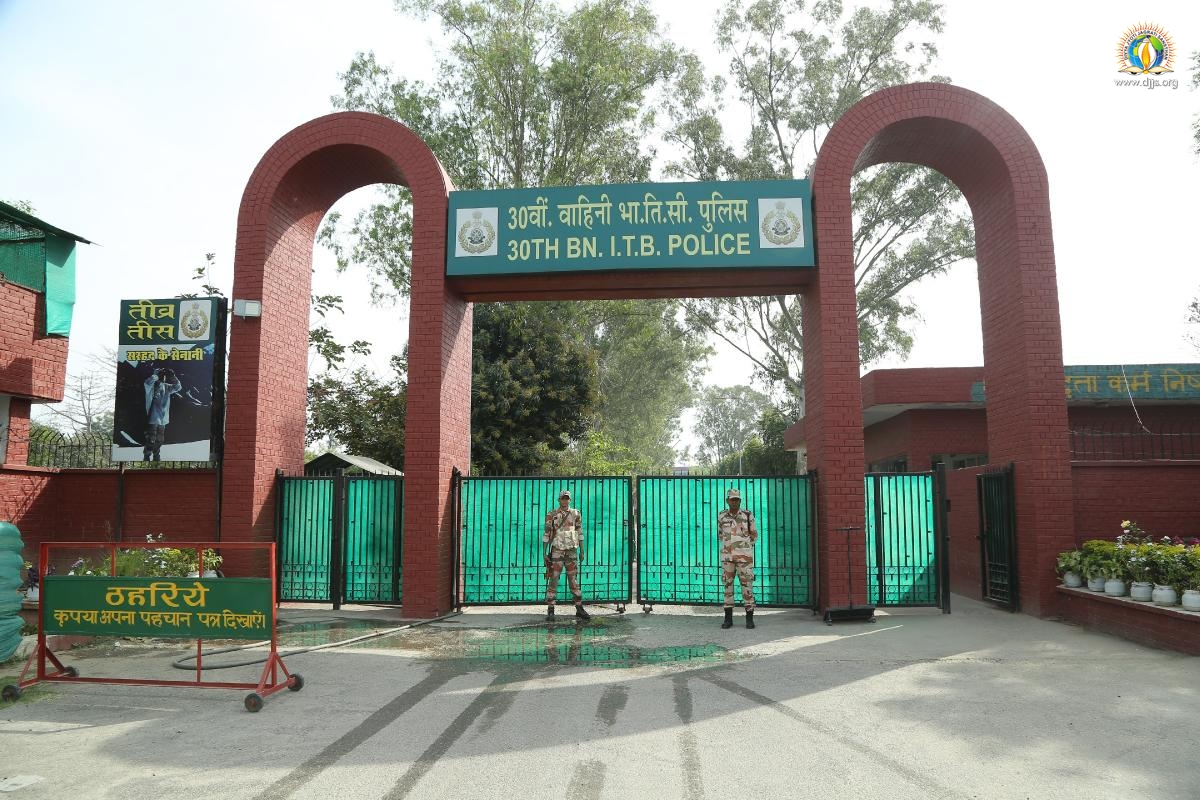 The material progression and advancement of science & technology has indeed improved the standard of living of the people in the present scenario. However, the strain of endless competition and the desire for perfection has deeply engulfed the contemporary society with diverse psychological and physical stressors. Nowadays, stress has become universal phenomenon. It is mainly the culmination of negative energy arising due to unfulfilled desires, adverse situations and undue human perceptions. Thus, research for improved stress management therapies keeps the management think-tanks occupied.
Under the prudent guidance of His Holiness Ashutosh Maharaj Ji, a dynamic workshop on Stress Management was conducted by a team of DJJS representatives comprising Swami Sajjnanand Ji and Sadhvi Rajwinder Bharti Ji on 9th April, 2019 at the Indo-Tibetan Border Police Camp, Jalandhar, Punjab.
The workshop saw enthusiastic participation of the officers and personnel of the ITBP who were apprised with pragmatic stress management strategies, coherent illustrations, yoga & breathing exercises, therapeutic strategies and psychotherapies through specially designed counselling sessions.
DJJS representatives asserted that there are numerous techniques to manage stress but without a solid spiritual connection, those techniques are just surface fixes. The effect of stress activating hormones can be reduced to a greater extent by knowing thyself, embracing positivity, exercising spiritual wisdom and self-consciousness. This mindfulness can only be attained through the scientific technique of meditation learned via self-actualization. The knowledge of eternal science establishes an overall immunity to stress and makes people confident, vigilant and anxiety free. Such supernal knowledge is granted only by a divine visionary of the era. Shri Ashutosh Maharaj Ji is a magnanimous mentor who ignites the flame of the divine light inside the fearful and stressful hearts. After experiencing arcane knowledge, one inculcates cognitive wisdom and intellectual consciousness thus nullifying the impact of negative energy causing stress. Stress prevention through regular meditation imparts us with the necessary wisdom and precision needed to systematize our priorities. When people are mindful, they attract positive vibrations of the universe and attain vigilance and perfection in their outlook and aptitude. Thus they progress to achieve symmetry in their personal as well as work life.