Kalash Yatra is a divine peace procession where hundreds of women hold kalash (auspicious earthen pot) on their head and march in queue. Multitudes of devotees taking part in this procession chant out bhajans, slogans and hail in the name of Lord. Divya Jyoti Jagrati Sansthan under the guidance of His Holiness Ashutosh Maharaj Ji (Head and Founder, DJJS) organized one such mega Kalash Yatra on 20th Sep 2019.
This peace rally sent out the open invitation to people to join hands for the noble cause of World Peace and therefore come out of the shells of ignorance and embrace blissful knowledge by being the part of the auspicious spiritual event of Shri Ram Katha beginning from 21st Sep to 27th Sep 2019. Such events are aimed to bring about much needed positivity, harmony and happiness in society. Their collective prayers for peaceful world sanctified the atmosphere and brought divinity on Earth.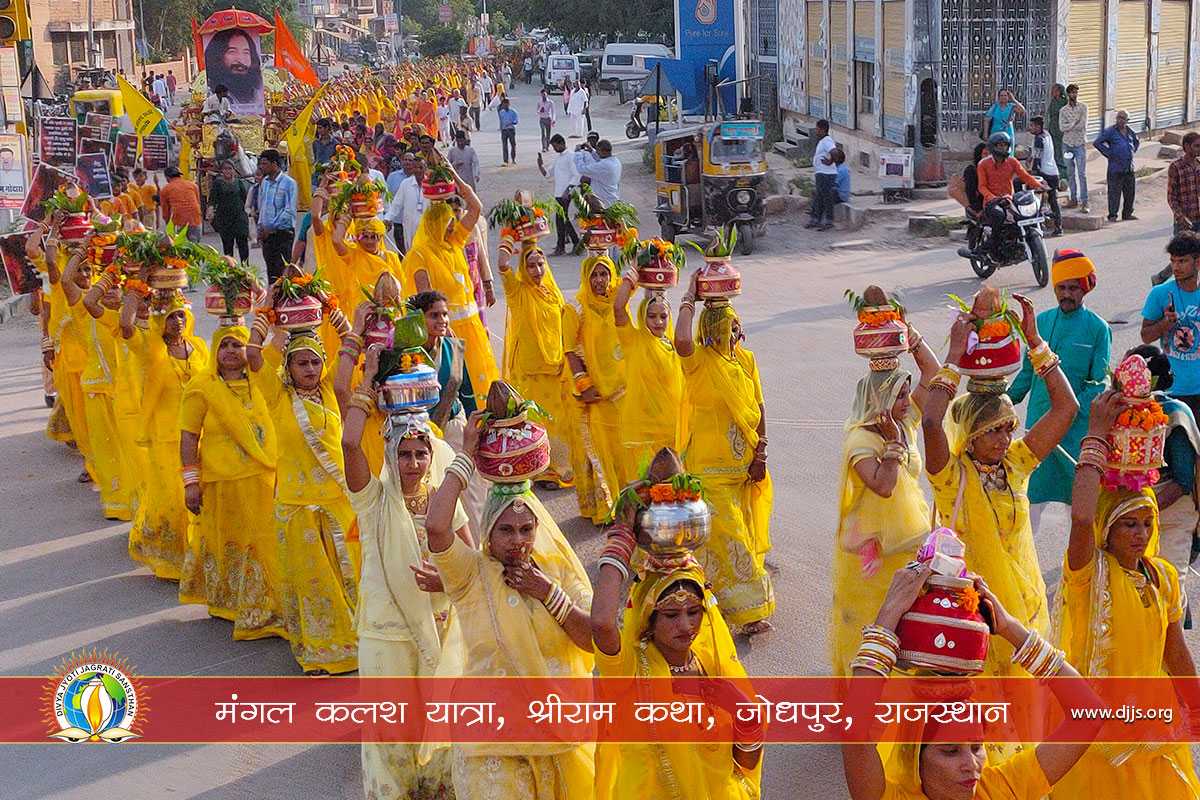 Such Peace Processions held by women are part of steps taken by DJJS to empower them as embodiments of virtues and therefore transmitters of culture while restoring their Vedic identity by being interconnected and indispensable in any kind of spiritual as well as social initiative.