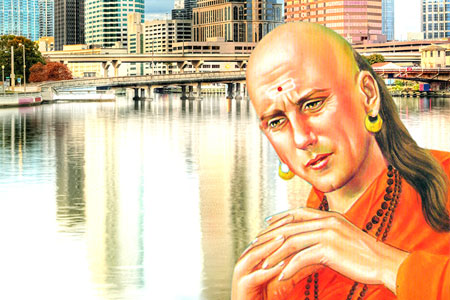 Is there anything that spirituality has to offer to the corporate world? The two streams appear to be poles apart, isn't it? But, in reality, it is not so. Classic management sutras are inherent in the words of the spiritual masters and great saints, which can give a stupendous boost to the corporate world, enhancing it qualitatively as well as quantitatively. This time, let's catch hold of some exclusive management principles from the teachings of Chanakya- a great personality, who enriched mankind through his powerful writings in the form of Arthashastra and Chanakya Niti. These management sutras are helpful in the development of the employees, grooming of leadership skills, and strengthening the employer-employee relationship, thereby benefiting the organization on the whole.
Sutra No. 1: Be Honest!
Chanakya says: dur-anubandham karyam na arabhet. Meaning by, a task with bad consequences ought not to be carried out at all. As a colrollary, one can say that a task with good consequences ought not to be delayed at all!
…
… His Holiness Ashutosh Maharaj Ji says- "A dishonest act should be avoided at all costs because bad brings bad in return, just like a plant of cactus yields cactus only and not a rose!"
On the contrary, a good act should not be avoided at any cost, whatever may be the excuses! Abe used to work as a clerk in a store. One day, a woman, who visited the store not quite so often, purchased a list of items from the store and approached the billing counter for payment. Abe noted the items bought and calculated the total amount. The woman paid the said amount and left. However, after few moments, it struck Abe if he had summed up the figures correctly! He re-calculated the amount and found that he had charged the woman extra money. Well, the difference was not huge, but only a few cents; secondly, that lady's house was not very near, but a few miles away. But, he didn't pay heed to any of the factors. Instead, after closing the store in the evening, he walked all the way to the woman's house to return the extra money.
…
Of course! Like many, Abe could have easily adhered to the corrupt advices of the mind that "Let's leave it! It really doesn't matter! After all, I didn't do it intentionally! It's a question of only a few cents! etc. …' But, he didn't do that!
Any guesses, who this Abe was? To know this and the other inspirational sutras, read the complete article in April'15 edition of English Akhand Gyan Monthly Magazine.
Need to read such articles? Subscribe Today