To invigorate devotees towards Lord Rama's path of righteousness and his supreme philosophy, with the grace of Shri Ashutosh Maharaj Ji, Divya Jyoti Jagrati Sansthan (DJJS) conducted a seven-day program of Shri Ram Katha from 20th to 26th May, 2018 at Dwarka, New Delhi. Melodious devotional music with divine compositions added another dimension of divinity to the congregation. The pious saga deciphers the divine play of Lord Rama and unfurled the secrets of Ram Rajya. The Katha was the culmination of sustained efforts of many preacher disciples and volunteers of DJJS.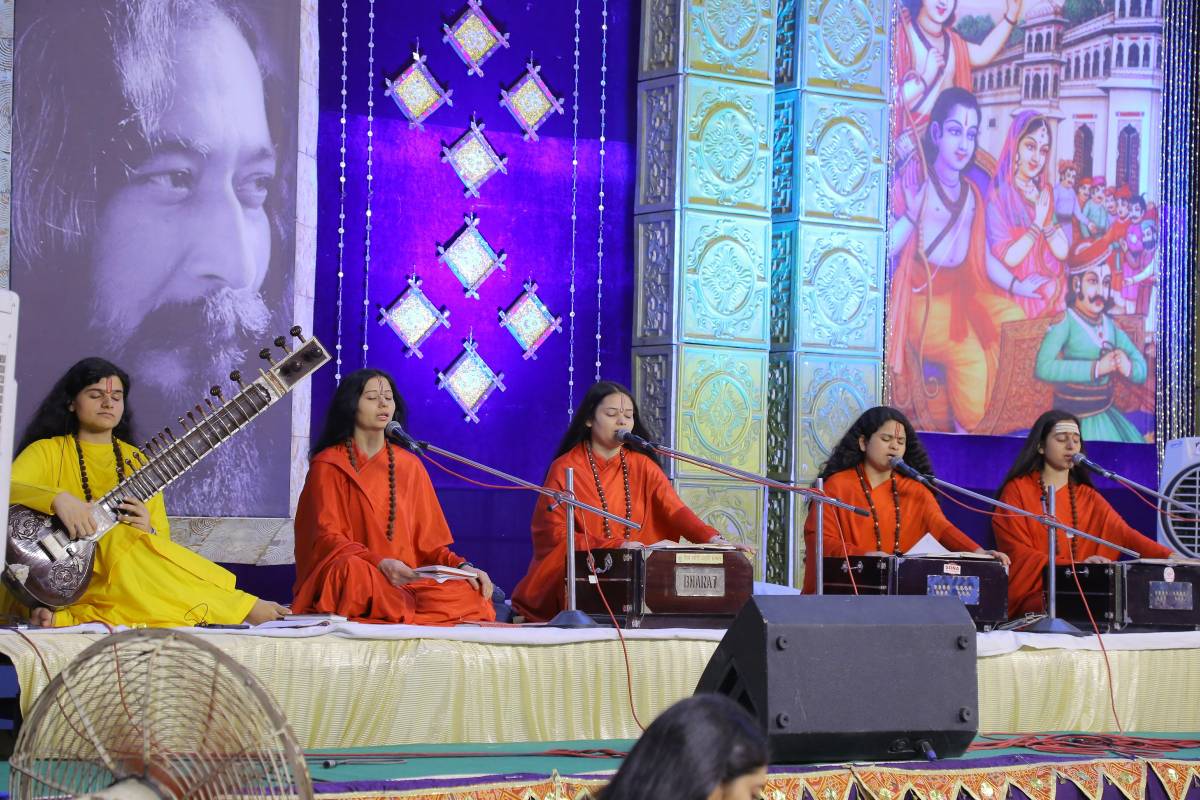 Learned preacher Sadhvi Padmhasta Bharti Ji, disciple of Shri Ashutosh Maharaj Ji recited Ram Katha and beautifully explained the life and the spiritual meaning behind Lord Rama's worldly actions. Sadhvi ji explained that Lord Rama was the embodiment of humility and dignity. He was a loyal son, a trustworthy friend, a faithful husband and a benevolent ruler who always stood for righteousness and greater good of society. He faced the most challenging situations without forsaking truth while upholding the spiritual values at every juncture of life. He never hesitated to take the most difficult decision of his life to forsake Sita for upholding certain societal values.
Sadhvi ji also explained the relationship between the most pious Guru and his devotee in the form of Lord Rama and Bhakt Hanuman. Bhakt Hanuman is the embodiment of unflinching service towards his Guru. Sadhvi ji mentioned that our scriptures explain the relationship of a Guru (Perfect Master) with his devotee, and how Guru awakens seeker souls with the same ancient technique of "Brahm Gyan" (Divine Knowledge). This Divine Knowledge can only be realized by any human, with the grace of an awakened spiritual Master.
A Guru is the guide, friend, parent, and helps his disciple towards the path of righteousness by kindling the divinity within an individual. Through the process of attaining 'Divine Knowledge', a disciple can experience God in the form of light within and experiences the ultimate peace and serenity by turning introvert by meditation. This process helps channelizing our energies towards just, righteous and morally right activities.
Sadhvi Ji concluded the Katha by extending a cordial invitation to one and all towards attaining Brahm Gyan from revered Gurudev, Shri Ashutosh Maharaj Ji. The program was a resounding success, as it served its supreme purpose of raising enthusiasm towards spirituality and to unravel the mysteries of actions and life of Lord Rama.