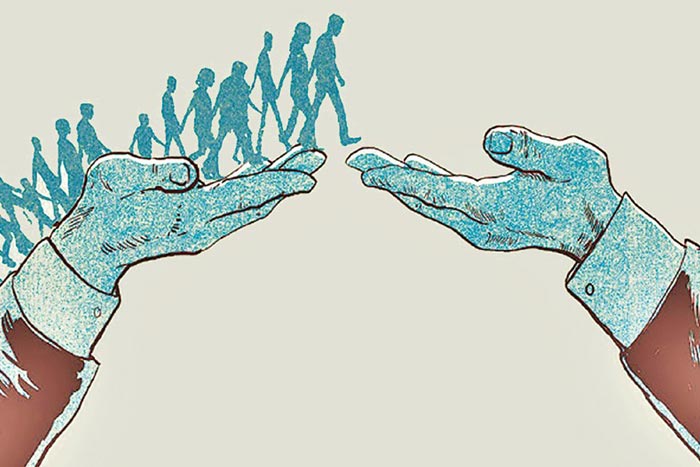 What is the first scenario that comes to your mind when you hear the word 'Humanity'? Is it someone giving clothes to an underprivileged, a person rescuing and feeding a dog, someone giving monetary help to the poor, or a person providing support to the elderly? Well, all of these are indeed acts of humanity. However, here we bring you something beyond this, in the context of humanity. These are certain spectacular instances recorded in the history of mankind, which offer an altogether a new level to the very definition of the word 'humanity'. They introduce you to the ones that have crossed permissible individual limits in being a true human and serving the mankind. Cherish reading these bravery laced illustrations of humanity picked from different parts of the world.
...
The selfless and brave trio!
The nuclear power plant at Chernobyl is located 65 miles away from the Ukrainian city of Kiev. The incident relates to 26th April, 1986... Unfortunately, two explosions occurred... Almost 50 tonnes of nuclear fuel that got vaporised settled to the ground after the explosions. Alas! This mishap dissipated deadly poison in the form of nuclear radiations that was almost 400 times more than bombing in Hiroshima.
There were many stories of bravery and great sacrifice, but none of them was more inspiring than that of the 3 divers at Chernobyl...
Ten days post the initial explosions, the experts identified a risk that was limitlessly greater than the previous explosions. ...
Valeri, Alexis, and Boris volunteered to dive using the scuba equipment and swim through the pool of water. They were to drain the water from sluice gates by finding and releasing the safety valves. ...
...

The action taken by these three men had indeed saved the lives of millions throughout Europe.

What is remarkable about Valeri, Alexei, and Boris's action is that they knew that there was no chance of survival.
However, still they volunteered their lives! Salutes to their heroism!

...

...All these real-life incidents not only shake the shallow thoughts of 'I, me, and myself' that many of us have; but, these also illustrate that greatness cannot be achieved merely by richness or education but through the actions of humanity, sacrifice, and selfless concern for others!

To cherish reading these bravery laced illustrations of humanity picked from different parts of the world, read the complete article in Apr'19 edition of English Akhand Gyan Monthly Magazine.
Need to read such articles? Subscribe Today