With the divine grace and inspiration of His Holiness Ashutosh Maharaj Ji (Head and Founder, DJJS), a 5-day program of Shri Krishna Katha was organized at Gidderbaha, Punjab from 4th to 8th April, 2023. Every day the program commenced with chanting of vedic mantras and prayer at the lotus feet of Lord Krishna, accompanied by series of devotional Bhajans infusing the surroundings with divine vibes. Sadhvi Garima Bharti Ji, orator of the program, delivered the most enriching lessons illuminating the perennial essence of Bhakti as preached by Lord Krishna.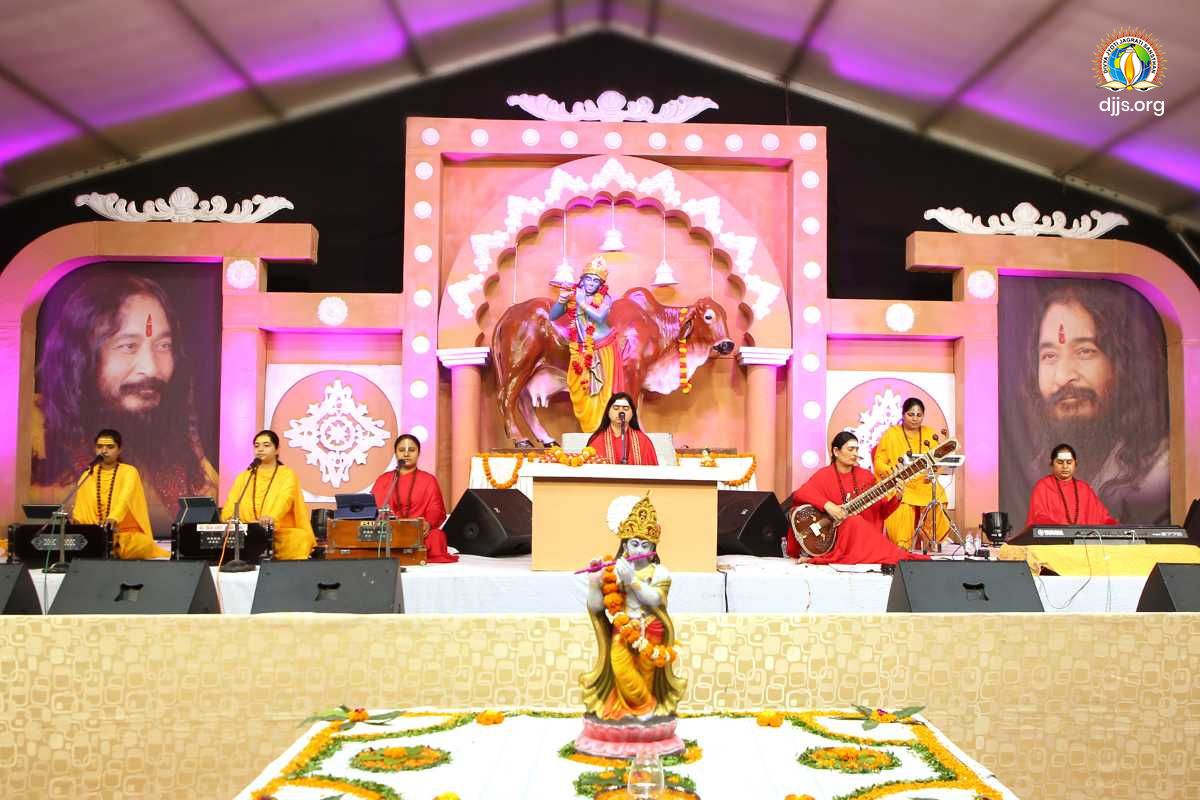 Human beings are social creatures and with an expectation to cherish the love, affection, care, sympathy, trust, need, companionship, he/she fosters various relations in life. However, unable to maintain these relations properly, human beings face situation of stress and conflicts in those relations. Therefore, it is an association with Lord which can actually provide meaning and basis to all other relations. Referring to Dwapar yuga, Sadhvi ji explained, devotees found essence of all relationships in Lord Krishna, some saw him as their own child, for some he was a divine father, to others he was the pure love and a companion, while for many devotees Krishna was their true eternal friend. All these relationships manifested when the devotees took refuge of Lord Krishna as a Satguru; one who awakened them from within, releasing their true self with divine science of Brahm Gyan.
If the basis of any relation is only at the physical or intellectual level, then its success also is short lived and superficial. Still when one finds that eternal relationship with Lord, he or she then nurtures every other relation in life at spiritual level, with honesty and compassion. Sadhvi Ji then narrated the moment of awakening in life of various Lord Krishna devotees and how their surrender towards their Guru was fundamental to self-transformation shunning the self-centric approach in life and viewing the world as one big family of Lord.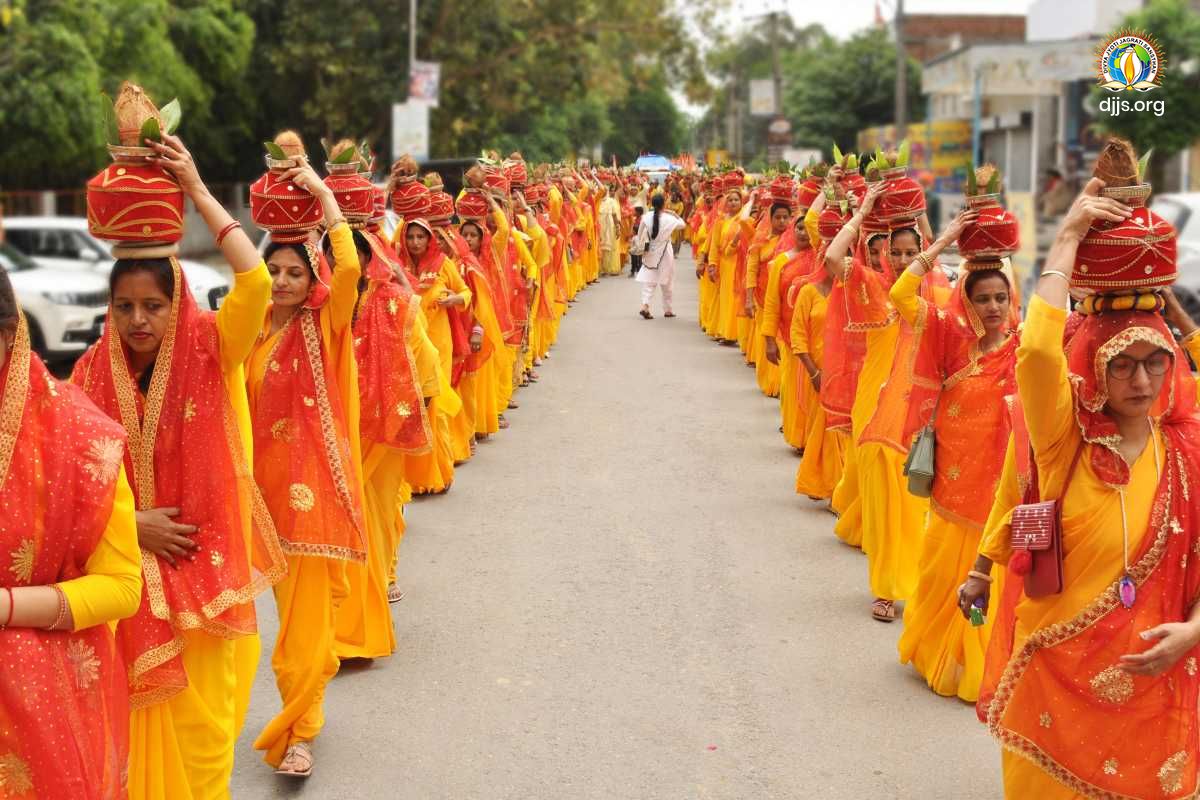 Advocating the importance of Brahm Gyan, Sadhvi Ji said the true form of meditation and devotion learnt from the Perfect Master paves the way to eternal happiness and harmony. His holiness Shri Ashutosh Maharaj Ji is the that perfect master who can bestow a seeker with divine eye to witness the infinite form of Lord, helping them achieve their highest spiritual potential. The seekers attending the katha program were captivated by the soulful bhajans and thought stimulating divine discourses. Many came forward to seek that highest of all knowledge- Brahm Gyan and begin their most crucial journey in life.