Divya Jyoti Jagrati Sansthan (DJJS) organized a 5-day Shri Krishna Katha at Fatehabad, Haryana from 1st to 5th October 2023, under the divine guidance of His Holiness Ashutosh Maharaj Ji (Head & Founder, DJJS).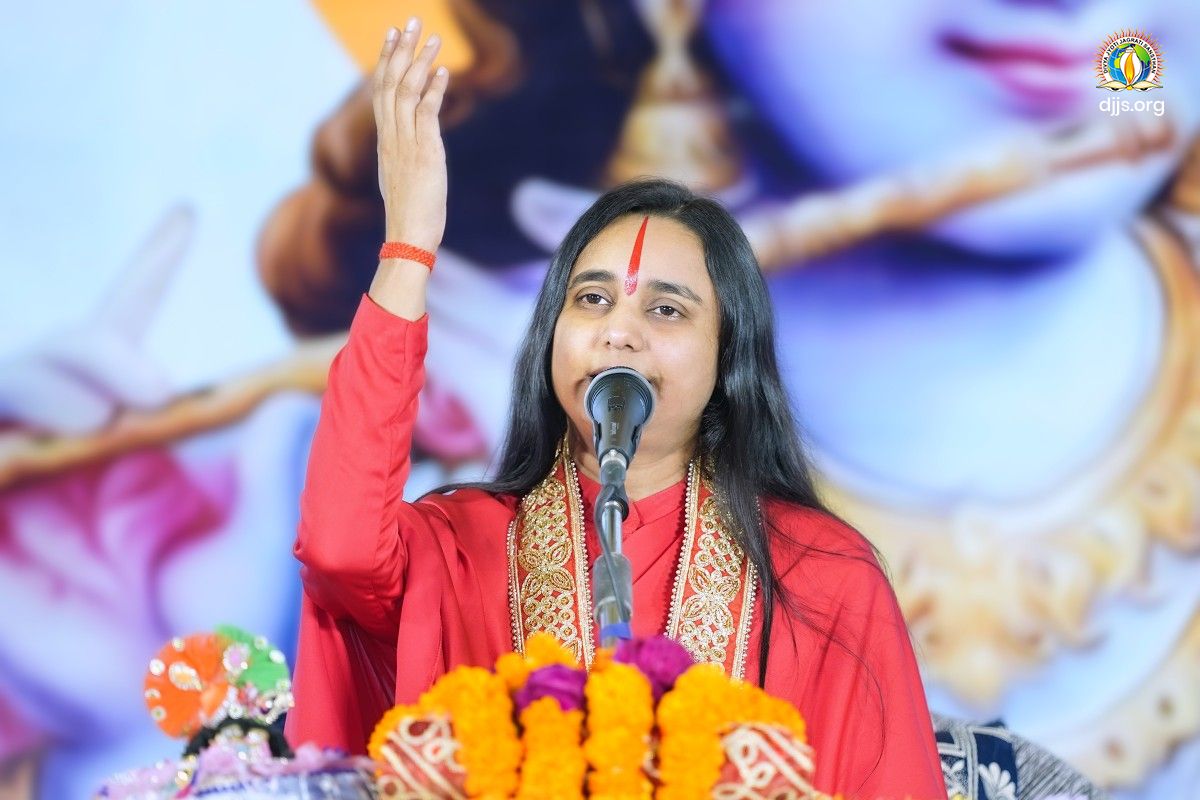 The orator of the Katha, Sadhvi Rupeshwari Bharti Ji beautifully narrated the Katha and recited numerous shlokas while explaining their deeper spiritual meaning. She narrated Lord Krishna's divine leelas and talked about how each divine activity of the Lord has a divine message and a life lesson for people at large. Lord Krishna is the perfect personification of divinity, his life and the way he responded in every situation with such positivity and charisma inspire people of all age groups towards an uplifted socio-spiritual life. The event was further enriched with devotional songs and insightful presentations.
Sadhvi Ji elucidated the most beneficial course of action one must take for holistic growth. She explained that the divine knowledge that Shri Krishna bestowed upon Arjuna is attainable even today. Sadhvi Ji requested the present audience not to chase transient things. Instead, search for a true Guru who makes life divine in every respect.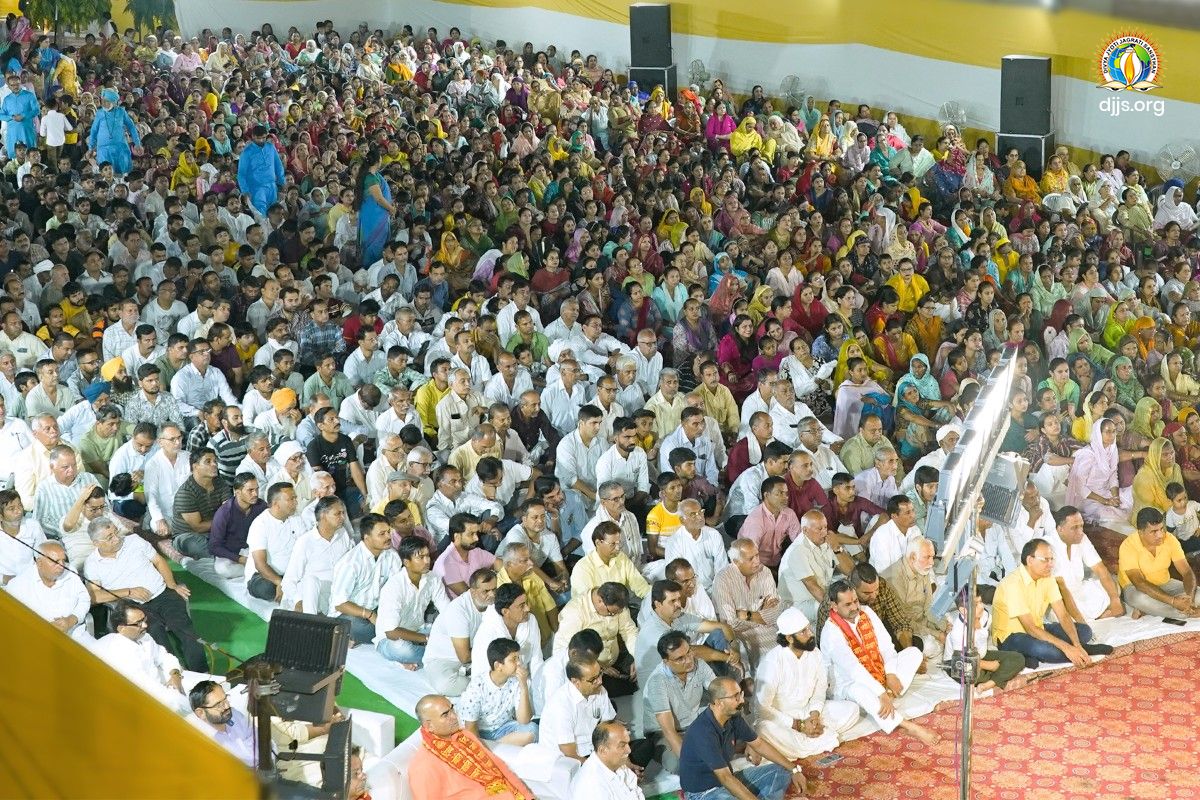 The true aim of human life is to reach God within the existing lifetime and break the vicious cycle of birth and death. As the scriptures say, only a Satguru (Perfect Spiritual Master) of the time can bless us with Brahm Gyan (Divine Knowledge) and show us the real art of peaceful living. We can experience life from a wider spiritual perspective only when we connect deep inside with our divine self through regular meditation based on Brahm Gyan and the grace of a True Spiritual Mentor.
Various social projects by DJJS like Manthan, Bodh, Santulan, Antardrishti, Antarkranti, Kamdhenu, and Aarogya were discussed and elaborated on each day by Preachers and selfless volunteers along with an accompanying video documentary. Many prestigious guests attended the program and highly appreciated the efforts of the organization. The audience was overwhelmed witnessing such great significance of spirituality and highly praised the constant efforts of DJJS.
A lot of well-known News Sites like Dainik Jagran, Amar Ujala, and Fatehabad Kesari etc featured the program in their articles with praises and images of the same.
A large number of devotees grasped the essence of Shri Krishna Katha and stepped forward to get initiated into Brahm Gyan, which is the true purpose of human life. The doors of DJJS will always remain open for everyone to begin the spiritual journey.