To disseminate the pearls of the invaluable divine endowments of Lord Krishna to the masses, 'Divya Jyoti Jagrati Sansthan' organized a five-day devotional saga of Shri Krishna Katha from 1st to 5th April 2023 at Sanaur, Punjab. The Katha orator and disciple of His Holiness Ashutosh Maharaj Ji (Founder & Head, DJJS), Sadhvi Rupeshwari Bharti Ji, ecstatically unfolded the deep spiritual connotations hidden in the divine acts of Shri Krishna. Through insightful examples, she highlighted the underlying essence of Shri Krishna's teachings that were relevant in the 'Dwapara' era, which still hold utmost significance in the present age. The katha was also enriched with soul-soothing holy hymns and enchanting devotional bhajans.
Katha Vyas fervently highlighted that the birth of Shri Krishna was a revolutionary event in the spiritual history of humankind. He came in human garb to restore 'Dharma' and eliminate all the prevailing evil forces and darkness. As the pioneer of the philosophy of 'Brahm Gyan', Shri Krishna played a pivotal role in Mahabharata. He disclosed the treasures of the sovereign science of soul enlightenment to Arjuna and promulgated the concept of true worship and spirituality to the masses.
Sadhvi Ji reiterated that self-realization leads to God-realization. In the light of the teachings of Sri Krishna, Self-Realization is the process of evaluating, analyzing, and purifying oneself through the subtle science of 'Brahm Gyan.' The eternal name of the Lord, when practiced through 'sumiran' pierces into the self and washes it from within. Once purified, the higher state of mind moves ahead in oneness with the divine power and gets attuned to the formless Lord. After meditating upon the divine light, one becomes aware of the life activities to guide it in the proper direction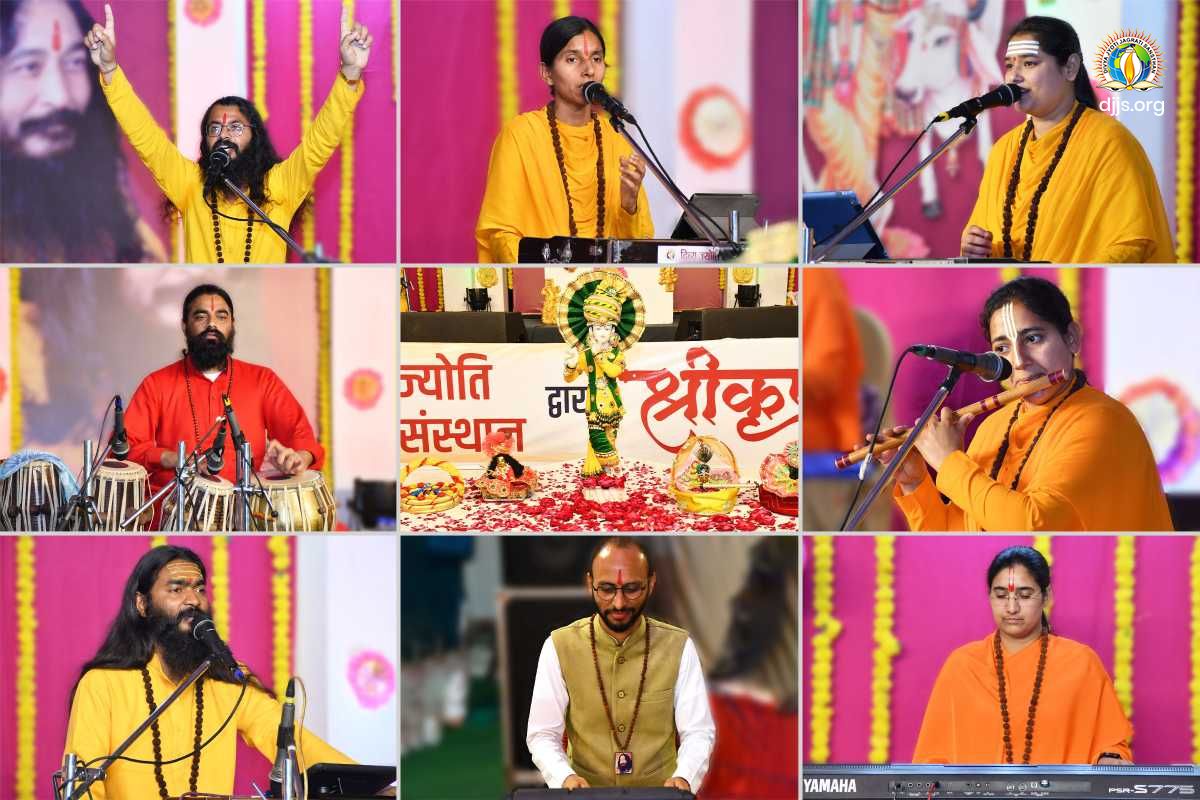 Sadhvi Ji concluded that since time immemorial, the true spiritual masters had ignited the inner source of illumination in a devotee that awakens the inner world and transforms one from all ends. The Perfect Master directs our energy and strength to the self within to attain absolute peace and bliss. Shri Ashutosh Maharaj Ji is the revered spiritual visionary of the contemporary time who has been at the forefront as the guiding source for millions of spiritual aspirants. The absolute technique of meditation taught by him to the followers is the cosmic tool of soul-purification and self-observation.
The spiritual event ended with extreme spiritual fervour. The devotees attending the Krishna Katha were mesmerized by the insights gained, and learnings imbibed from the divine propositions imparted from Lord Krishna's life.