Divya Jyoti Jagrati Sansthan (DJJS), a socio-spiritual organization under the supreme guidance of His Holiness Ashutosh Maharaj Ji, organized Shri Krishna Katha, from 29th August to 2nd September 2022. The devotees of Kangra and adjoining areas experienced the divine grace of Lord Krishna at this 5 day' mega event. The Katha began with chanting of holy hymns followed by melodious devotional songs in praise of Lord Krishna. Katha orator Sadhvi Soumya Bharti Ji, in her discourse included many stories from the complete incarnation of Lord Krishna. Sadhvi Ji described Lord Krishna's teachings and mentioned that he was the Perfect Master of Dwapara Yuga, who blessed his followers with the Divine Knowledge of Brahm Gyan, that is actual perception of God within self.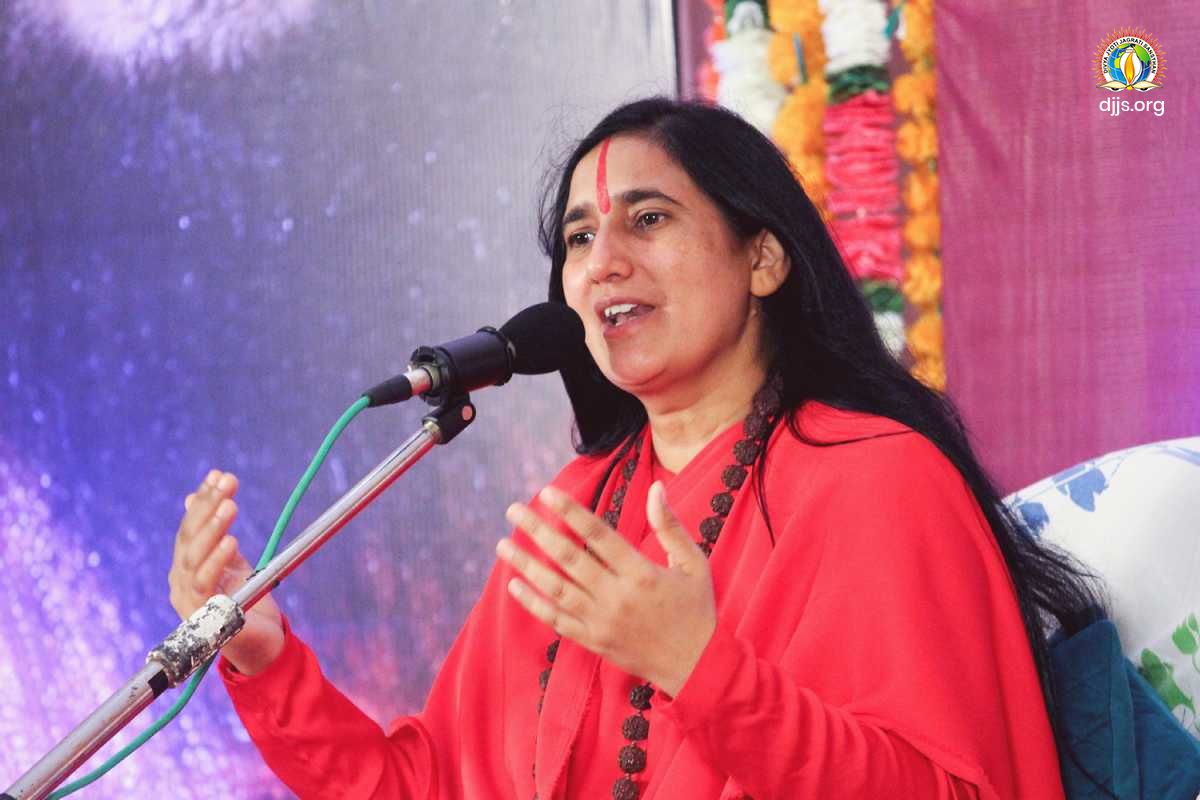 In his spiritual discourses, Gurudev Shri Ashutosh Maharaj Ji often describes Krishna as a multi-faceted personality, who is Omniscient, Omnipotent & Omnipresent. Since time immemorial, Lord Krishna has been a subject of inquisitiveness for humanity and we enjoy listening and watching playful acts on the life of Krishna and listening to the Gita sermon amidst the war of Mahabharata, where victory of good over evil is celebrated. Even after knowing much about Krishna, we don't understand his character completely. We sometimes fail to understand, why even after being an avatar of Lord Sri Vishnu what was his purpose! Why did he let the Mahabharata war happen! Why were his parents tormented at the hands of cruel Kansa! Why didn't Krishna show Arjuna his true form to start with! What is the divine message behind these leelas (playful acts) of Krishna? Sadhvi Ji described most comprehensively, the collection of stories about the life of Krishna, explaining his leelas, and describing his acts in all the stages and conditions of human life, while explaining his multi-faceted personality from being a sakha (Friend), to an enchanter, a brother, a son, a great politician, and a warrior. In a way Shri Krishna Katha describes the underlying meaning of all Lord Krishna's leelas as described in scriptures including Bhagavad Gita.
The Katha further stressed on establishing Global Peace, through Self-Awakening (knowledge of Brahm Gyan). Lord Krishna being the Perfect Master of Dwapara Yuga, blessed his followers with the Divine Knowledge of Brahm Gyan that is actual perception of God within self and guided them on the path of Divine Knowledge & World Peace. It explained the possibility of salvation through devotion (bhakti)regardless of caste, creed, religion, or social status. This spiritual program was aimed at building a new, celestial world, where all people dwell in the bliss-imparting shade of peace and harmony, as a single global family, a world with independent but co-operative nations working together, towards peace, security, and freedom. The devotees, in meditative poise collectively prayed for human welfare and world peace.