'Sakshar Bharat Sashakt Bharat' – 'Literate India Empowered India'. Manthan Sampoorna Vikas Kendra (SVK), under the stewardship of Divya Guru Shri Ashutosh Maharaj Ji has actualized the vision of providing holistic education with the fusion of academic enhancement through enrichment classes and ingrained value system to strengthen the core foundation of the underprivileged children of rural belts and urban slums.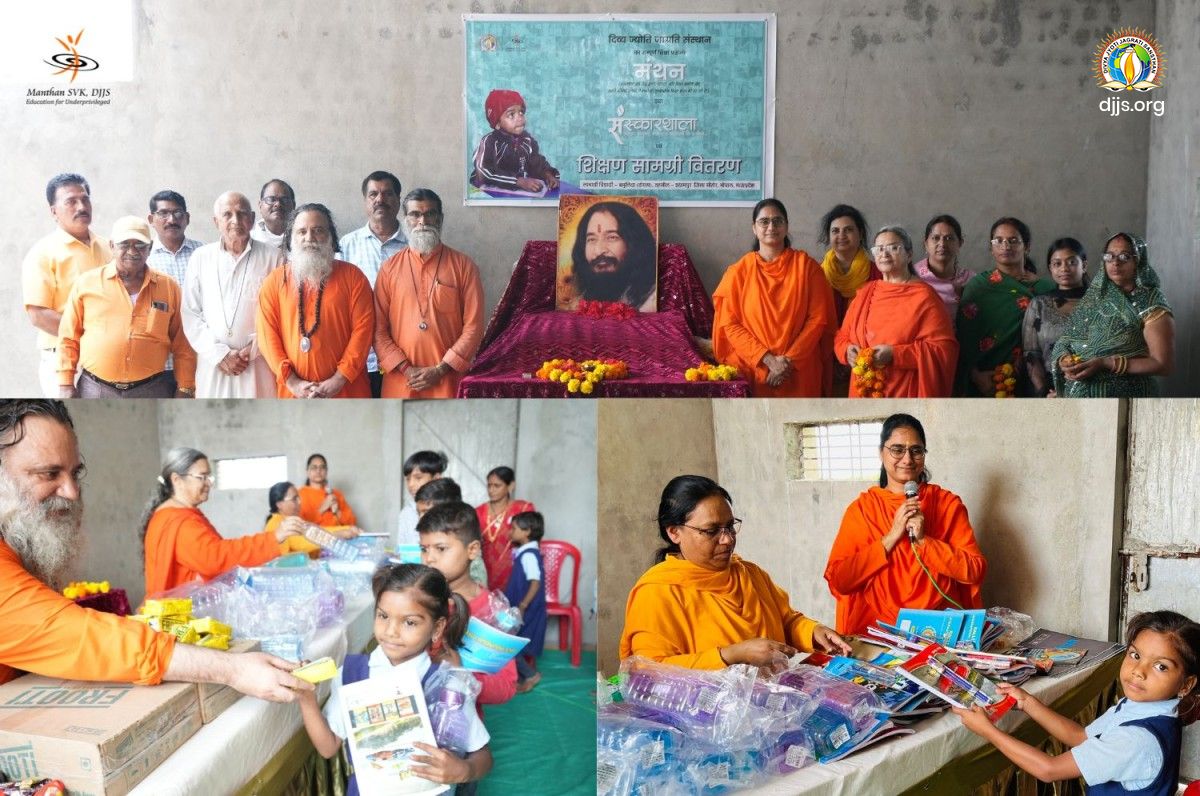 DJJS Manthan SVK, surveyed surrounding villages where underprivileged communities mostly resided, in order to provide support to the children with essential educational materials. This has been a well-established initiative of DJJS Manthan SVK to ensure that the education of children is not affected due to lack of resources.
A Stationery Distribution Drive was organized by DJJS Manthan SVK on 12th August for the students of Government Secondary School, Bamuliya, Bhopal in Madhya Pradesh. This drive was led by the team of DJJS Manthan SVK from Head office, Delhi. The event was graced with the presence of various DJJS Preachers Sadhvi Deepa Bharti Ji, Program Coordinator, DJJS Manthan SVK, Sadhvi Suman Bharti ji, Coordinator, DJJS Bhopal, Sadhvi Kadambari Bharti ji, Swami Mahadevananda Ji and Swami Gopalanand Ji.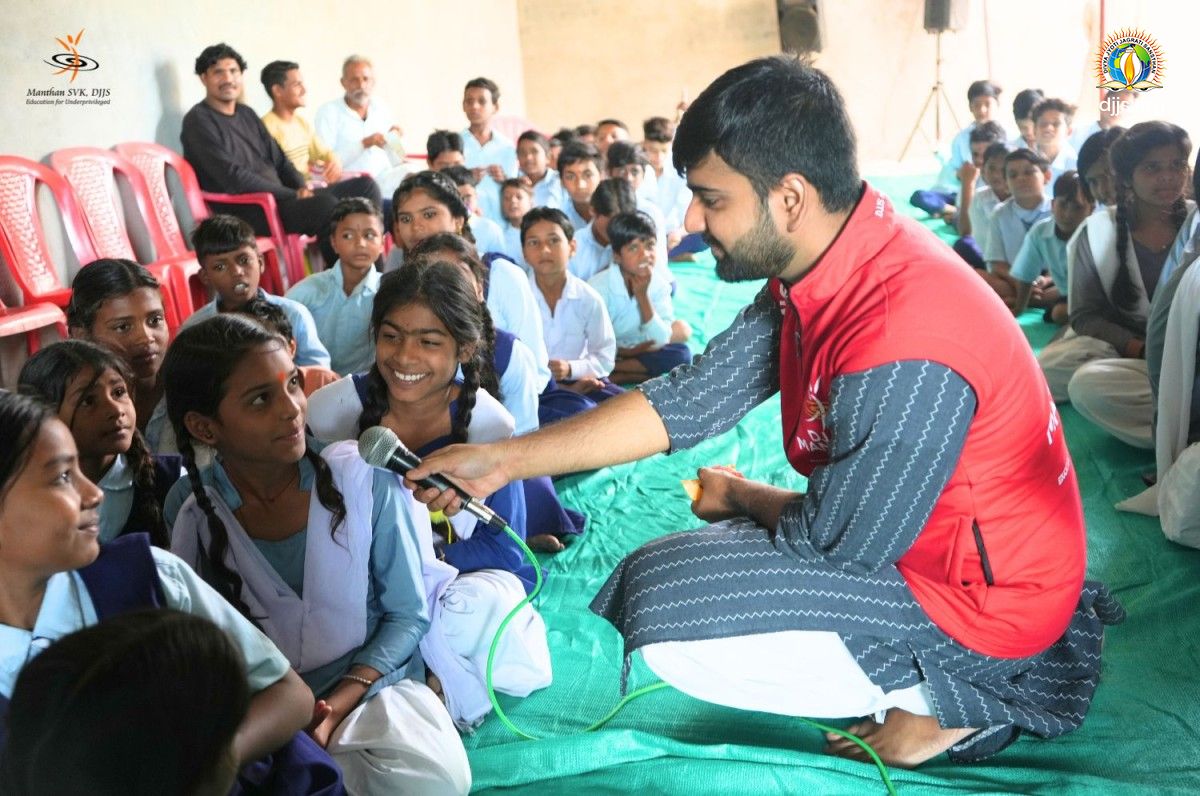 Stationery and other school supplies were distributed to 114 students from class 1st to 8th standard. Along with this, a team of Manthan SVK volunteers conducted a Sanskarshala workshop where children were taught laughter yoga, activities for motor-skill development and fun activities like spoon race etc. Children thoroughly enjoyed the workshop activities along with learning new skills.
Sadhvi Deepa Bharti Ji spoke elaborately on how DJJS Manthan SVK is carving out the best of students' potential through holistic education and overall development. Sadhvi Ji also introduced Sanskarshala, a one of its kind monthly workshops that are organized for children aged 4 to 12 years by DJJS Manthan SVK. The essence of moral values plays a key role in growing children and how it works as a catalyst in molding them to be better citizens of the future.
Swami Mahadevanand Ji addressed the guests present including Mrs. Meenakshi Sharma, Head Teacher, and members from school staff Mr Nirmal Singh Dangi, Mr Radheshyam Malaviya, Mr. Manohar Patil, Mrs. Sunita Patidar and Ms. Yachana Srivastava on the importance of contributing towards a noble cause like educating the destitute children.
Students in turn expressed their gratitude to the visiting DJJS Manthan SVK team and volunteers. The teachers applauded the efforts put in by DJJS Manthan SVK, in supporting children with the stationery materials and for conducting the socio-spiritual initiatives such as the Sanskarshala workshop that brought smiles on the children's faces. The whole event was covered by the Sadhna Plus news channel. On that note, everyone paid their reverence at the lotus feet of Divya Guru Shri Ashutosh Maharaj Ji.